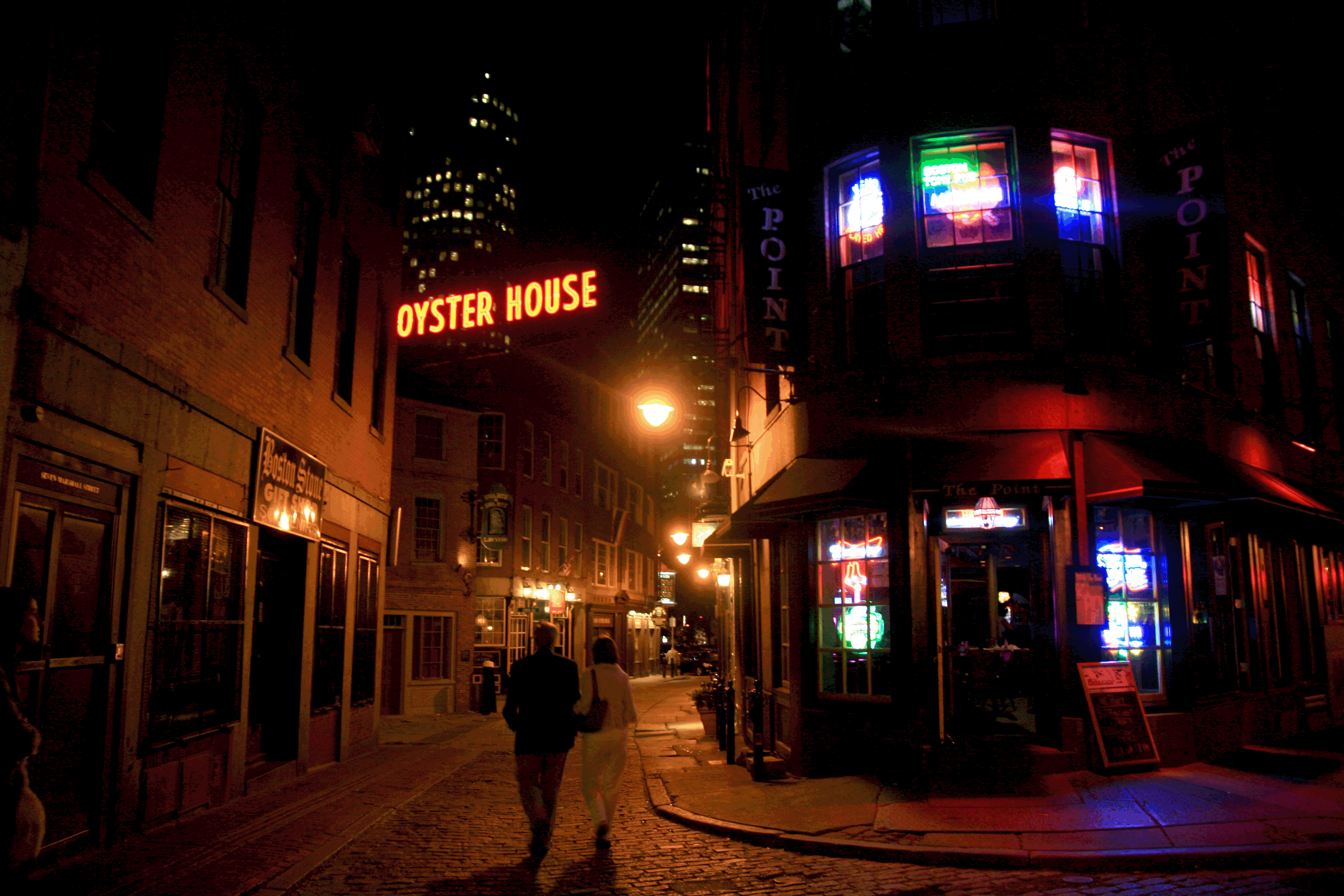 WEST END (Boston, MA)
Time shift--and the nightfall brings another interesting dimension of beauty to Boston.
West End is the generic name for the area in northern part of Boston next to North End (Little Italy-ish) and Financial District. The area is known for terrific restaurants, sports bars and oyster bars.